A word from the President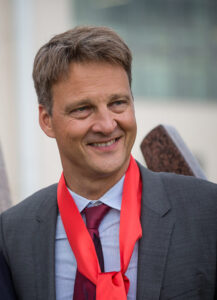 For over 40 years, our industrial company has specialized in current and voltage measurement for severe environments.
We develop our expertise in electrical engineering and offer current and voltage sensors used in our dedicated markets such as railway, industry or even renewable energies. Our product range is intended for monitoring and regulation of applications, as well as for the protection of power components.
We have chosen to put Quality and the Continuous Improvement Process at the heart of our strategy, which makes PETERCEM a company capable of designing and manufacturing products according to the main international standards of our customers.
I hope also that the men and women will find the means to develop humanly and professionally in a human-sized structure of about fifty employees.
This acquisition, in 2017, allowed us to strengthen our presence in the rail and energy markets and to complete our customer offering.
We are proud of the work already produced and must be ready to take on the next challenges!
Gilles HEINRICH
President
HISTORY OF PETERCEM
2017
2018